About us


We wish you the warmest welcome to...
Completely Crystals®
'Bring in Harmony and Balance'




If you have recently discovered the wonders of crystal healing or if you already are a practitioner, we would like to introduce to you Complete Crystals. The ultimate destination for you to perceive and purchase different types of crystals and stones. Completely Crystals has been trading high quality and genuine crystals since 2012. Our most popular products include crystals like Moldavite, Hematite, Angelite, Selenite, etc. There is a large variety of powerful crystals on our website from which you can choose your desired stones! We deliver worldwide and have gained reputation for excellent delivery services and supreme quality of our products.








Our goal is to give you the best choice possible at a fair price and we think that our prices are some of the best on the market, which means better value for you.
We back up our products with a 100% satisfaction money back guarantee, if in the event that you are not happy with our service for any reason.
We offer fast, cost effective delivery, affordable prices and a reliable, friendly service - we will always do our best to keep you happy!
But don't just take our word for it, why not read some of our independent customer reviews?



Contact us via this website or telephone us on UK freephone 0800 975 5916.
Calls to us from UK landlines and mobiles are free. Calls from abroad will be set by your service provider.
If you can't get through to us, please leave a message and we will be more than happy to give you a ring back!




The Completely Crystals® "Bring in Harmony and Balance"™ Team are...


Managing Director: David Cropley BSc. (Hons)
Director: Elaine Browne BA (Hons), trained in Reiki (Level II), Hopi Ear Candling, Reflexology.

Staff Writer: Emily Browne


Additional Photos & Data Entry : Jay Browne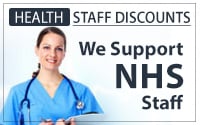 Many thanks to Freeola for helping us to get started on our journey...




Completely Crystals Ltd. is registered as a Private Limited Company (No. 08996244) in England and Wales.
---
This website uses cookies to track typical user information. By using this site we assume you consent to their use.
More information on cookies and how to opt-out can be found in our Privacy Policy.